Sonim Technologies reports third quarter and nine month 2019 financial results
Sonim Technologies, Inc. (Nasdaq: SONM),a leading U.S. provider of ultra-rugged mobility solutions designed specifically for task workers physically engaged in their work environments, reported financial results for the third quarter and nine months ended September 30, 2019. Net revenues for the thirdquarter of 2019 decreased 27% to $28.9 million from $39.5 million in the thirdquarter of 2018. The decrease in net revenues was primarily attributable to lower volumes for the XP8 smart phone and XP5 feature phones sold to US carriers.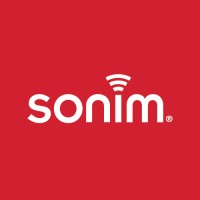 Adjusted EBITDA (a non-GAAP metric reconciled below) for the third quarter of 2019 decreased $9.0 million toa loss of $5.1 million froma gain of $3.9 millionin the third quarter of 2018. The decrease in adjusted EBITDA was primarily due to an increase in net loss.
---
Read more 
---