Harris Corporation reports strong fiscal 2019 third quarter results
Harris Corporation (NYSE:HRS) reported fiscal 2019 third quarter revenue of $1.7 billion, up 11% compared with the prior year with a book-to-bill of 1.03. GAAP earnings per diluted share (EPS) from continuing operations increased 24% to $2.02, and non-GAAP EPS1 increased 30% to $2.11. Net income increased 24% to $243 million, and adjusted earnings before interest and taxes (EBIT1) increased 15% to $341 million with margin expansion of 80 basis points (bps) to 19.7%.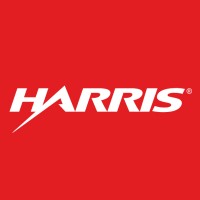 Revenue increased double digits for the fourth consecutive quarter, up 19%, from growth in Tactical Communications and Public Safety. Tactical Communications revenue grew 19%, driven by 55% growth in DoD Tactical, from a ramp in U.S. DoD modernization programs. Public Safety grew double digits on increased demand from state and federal agencies. Operating income increased 19% to $172 million.
---
Read more 
---