Sonim Technologies reports second quarter and six month 2019 financial results
Sonim Technologies, Inc. (Nasdaq: SONM), a leading U.S. provider of ultra-rugged mobility solutions designed specifically for task workers physically engaged in their work environments, reported financial results for the second quarter and six months ended June 30, 2019. Second Quarter 2019 Financial Highlights: - Net revenues increased 39% to $43.7 million from $31.5 million in Q2 2018 - Gross profit increased 41% to $14.8 million from $10.5 million in Q2 2018 - On a GAAP basis, net loss totaled $6.1 million - Adjusted EBITDA (a non-GAAP metric reconciled below) increased 15% to $1.0 million from $894,000 in Q2 2018.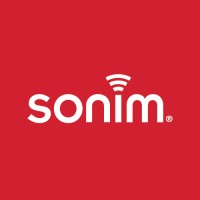 "Our success in the second quarter was driven by continued, effective sales execution, leading to the sustained operational momentum we've now realized over the last several quarters," said Bob Plaschke, CEO of Sonim Technologies. "More specifically, the 39% topline growth we generated in Q2 was propelled by the first full quarter of sales of our XP3 device, along with increasing demand for our existing models, including the XP8 and XP5s. On a broader scale, our growth has been reinforced by several positive industry tailwinds and mandates, including FirstNet and the early stages of the transition from legacy land mobile radio (LMR) and push-to-talk (PTT) to smartphone and LTE networks. As the leading provider of next generation ultra-rugged mobile solutions, we are ideally positioned to further capitalize on these two market opportunities. We are encouraged by our first half results, and we expect to continue to deliver on the metrics that will drive long-term growth for our company."
---
Read more 
---